Research Experiences for Undergraduates (REU) Program
This program will not be held in Summer 2023, but we hope to resume in 2024.
2022 Program Dates
May 31 - August 5, 2022
Overview and Who Should Apply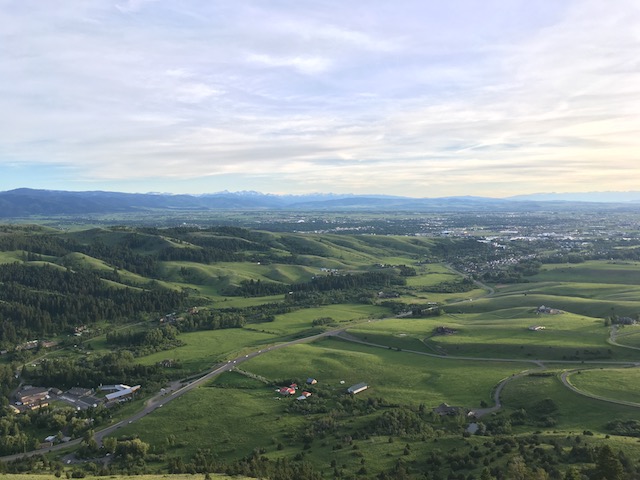 The NSF REU (Research Experience for Undergraduates) program in the Department of Chemistry and Biochemistry recruits ten students each year for 10 weeks of summer research. The theme of the research in this program is Next Generation Materials and Catalysts. Possible research topics within this theme are diverse and include biocatalysis (enzymes), catalysis for small molecule activation, switchable catalysts, bio- and bio-inspired materials, energy storage and conversion materials, and functional materials that operate under extreme conditions. All interested students are welcome to apply, and we especially encourage applicants from small colleges in the Northwest, Rocky Mountain, and Great Plains regions of the United States. American Indian and Alaska Native students, as well as students from tribal colleges in Montana and elsewhere, are especially invited to apply.
Why Apply?
Students who participate in the REU program at Montana State can expect to gain valuable experience in research using state-of-the-art laboratories and instrumentation, make lasting contributions to scientific knowledge, hone their skills in science communication, receive coaching on preparing for graduate school, engage in social activities with the rest of their REU cohort, and much more - all in the beautiful mountain setting of Bozeman, MT.
Support for Participants
Participants will receive a stipend of $5000 for the summer. Students will also receive compensation for travel to and from Bozeman for the summer. On-campus housing and 100 on-campus meals will also be provided.
What to Expect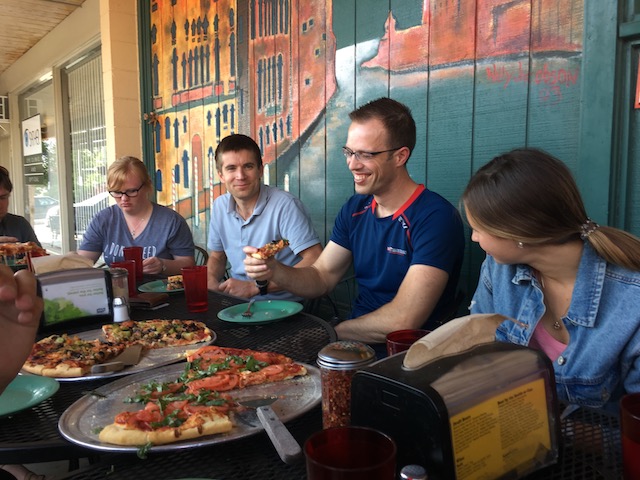 Each REU participant will spend the summer working on an independent research project in the lab of their assigned faculty advisor. In addition to receiving guidance from their faculty mentor, students will also work closely with their graduate student or postdoc mentors. Safety training and orientation are provided on the first day of the program. Throughout the summer, students will receive training on scientific ethics, participate in workshops on science communication and professional development, and engage in science outreach and communication activities with the community. The entire REU cohort will meet weekly as a group for workshops or to present their ongoing research to each other. Numerous weekend activities are planned, including science outreach events and social activities such as a trip to Yellowstone National Park, day hikes, barbeques, a river float, and more. An overnight trip to a chemistry conference at Salish Kootenai College (together with the University of Washington and other nearby universities and colleges) is also included. At the end of the 10 week program, students will prepare a written report of their project and will present their work to other students and faculty during a poster symposium.
How to Apply
The application portal for Summer 2022 is now open. A complete application consists of the online application form, a current unofficial transcript, and two letters of recommendation, all of which should be submitted electronically by or before the deadline (February 12, 2022). Note that in the online application, you'll be asked to provide the names and email addresses of your letter writers. The application form will allow you to directly send your recommenders an email containing a link for them to upload their letters.
For More Information
In the online application for this program, you will be asked to select five potential faculty advisors. For information about possible advisors, including details on relevant research projects, see the list of research opportunities.
To see photos from previous summer REU programs, go to Previous Summer Highlights.
For additional information about Bozeman and surrounding areas, check out the Bozeman Chamber of Commerce website.
Questions?
If you have questions about the program or your eligibility please contact Prof. Nick Stadie at nicholas.stadie@montana.edu.