Department Headlines
Congratulations to
Valérie

Copié for her Discovery Award (18-month pilot grant) from the US Army Medical Research extramural program (part of the Peer-Reviewed Medical Research Program (PRMRP) of the Department of Defense. Her research group will be funded with $287,640 for a proposal titled "Understanding the Immunometabolic Regulatory Networks That Allow Bacterial Pathogens to Survive Phagocytosis and Evade Killing by Neutrophils." This award is a

collaborative effort with Prof.

Jovanka Voyich in the Department of Immunology & Microbiology.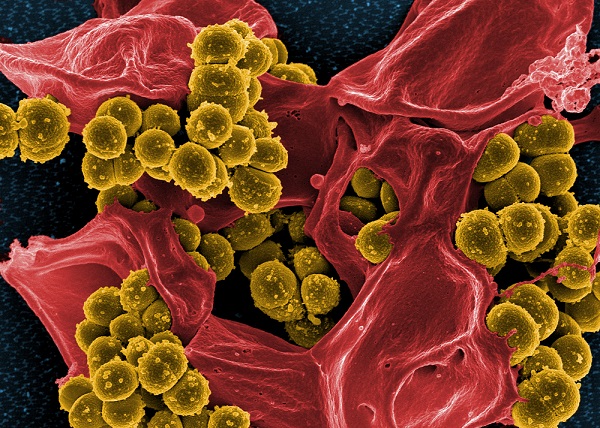 Image
of staphylococcus aureus pathogens ingested by a neutrophil human immune cell
Recent Publications
How a cofactor-free protein environment lowers the barrier to O2 reactivity Melodie M. Machovina, Emerald S. Ellis,Thomas J. Carney,Fikile R. Brushett andJennifer L. DuBois. JB, First Published onJanuary 2, 2019doi: 10.1074/jbc.RA118.006144jbc.RA118.006144.
Secondary structure analysis of peptides with relevance to iron–sulfur cluster nesting. Rebecca Hanscom, Eric. M Shepard, Joan Broderick, Valerie Copié and Robert Szilagyi. First Published: 12 December 2018, Journal of Computational Chemistry, (pg 515-526) Article DOI: 10.1002/jcc.25741.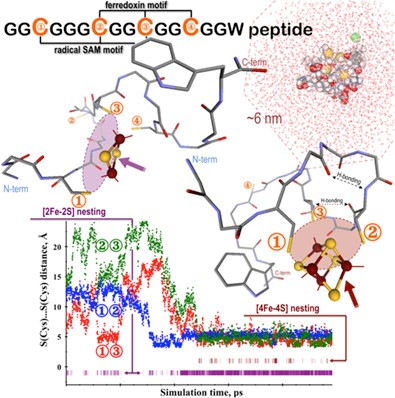 Characterization of the antibacterial activity of Bald's eyesalve against drug resistant Staphylococcus aureus and Pseudomonas aeruginosa. Fuchs AL, Weaver AJ Jr, Tripet BP, Ammons MCB, Teintze M, Copié V. PLoS One. 2018 Nov 28;13(11):e0208108. doi: 10.1371/journal.pone.0208108. eCollection 2018.