Three Ph.D graduate students in biochemistry were awarded 2016 Kopriva Graduate Student Fellowships. According to the Kopriva website "The Kopriva Graduate Student Fellowship is awarded to recognize and support the research of an outstanding graduate student in the areas of physiology and/or biochemistry. The fellowships are designed to provide financial assistance to the selected graduate students. "Graduate school demands in studies and research are of a nature that they require full-time attention by the student," Kopriva told The Montana State Collegian in 1999. "Many excellent students with a productive potential are lost to us because of financial needs."
This year, the College of Letters and Science Dean, Nic Rae, awarded Amanda Byer (advisor, Joan Broderick) Amanda Fuchs (advisor, Valérie Copié) and Arianna Celis-Luna (advisor, Jennifer DuBois) Kopriva fellowships. Amanda (Byer's) project focuses on Radical SAM (S-adenosyl-L-methionine) enzymes. Radical SAM enzymes constitute one of the largest enzyme superfamilies, exist in all domains of life, and perform a wide variety of chemical reactions, including isomerizations (in antibiotic synthesis), sulfur atom insertion (in vitamin synthesis), and bond cleavage (in DNA repair). Employing various spectroscopic techniques, part of her research investigates a universal RS enzyme mechanism, prior to substrate H-atom abstraction, that minimizes radical proliferation within the protein active-site. Amanda (Fuchs') project in the laboratory focuses on metabolic changes occurring in bacterial films and how those modulate inflammatory responses of human macrophages. Arianna's research focuses on the enzyme, HemQ, which catalyzes the last step of the heme biosynthesis pathway in Gram-positive bacteria.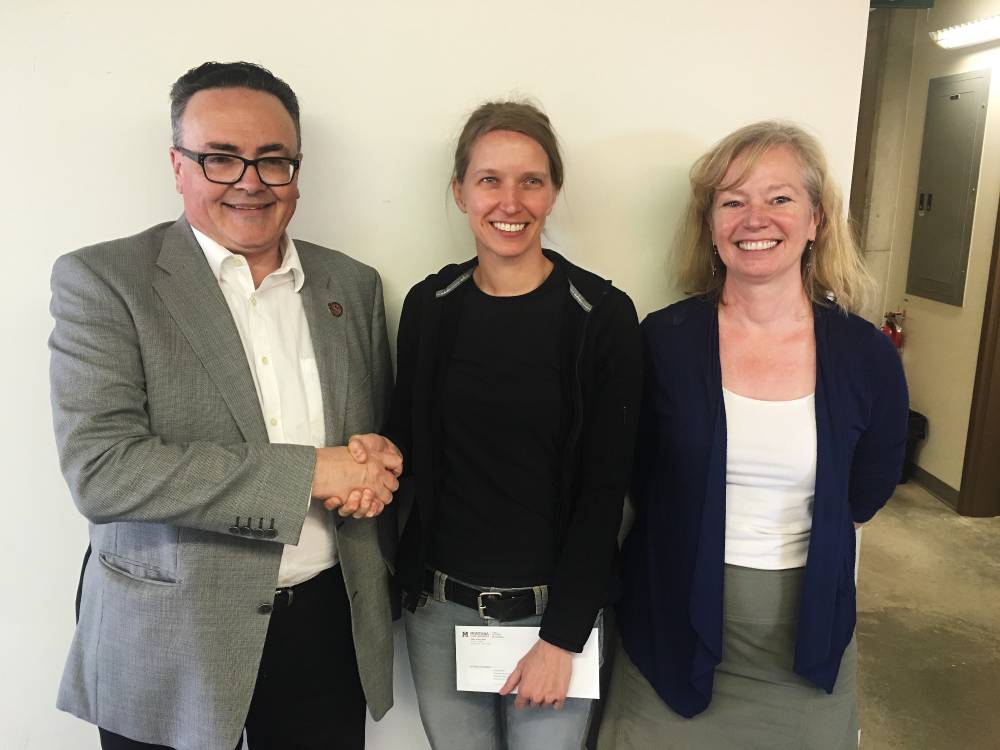 Dean Rae, graduate student Amanda Byer and Professor Joan Broderick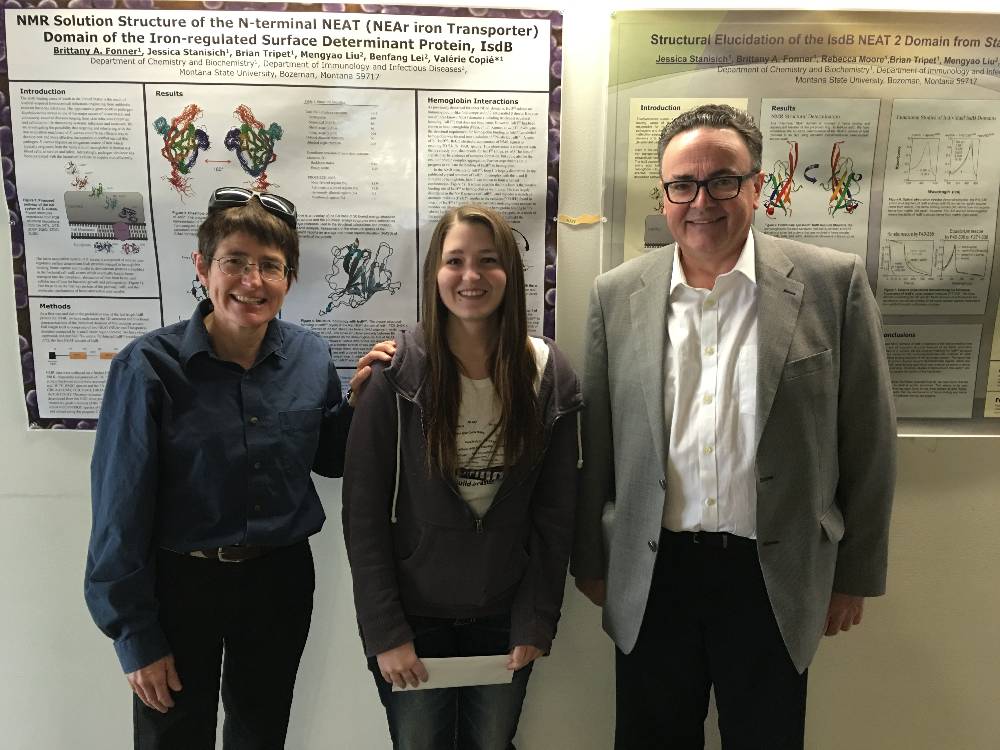 Dean Rae, Professor Valérie Copié and graduate student, Amanda Fuchs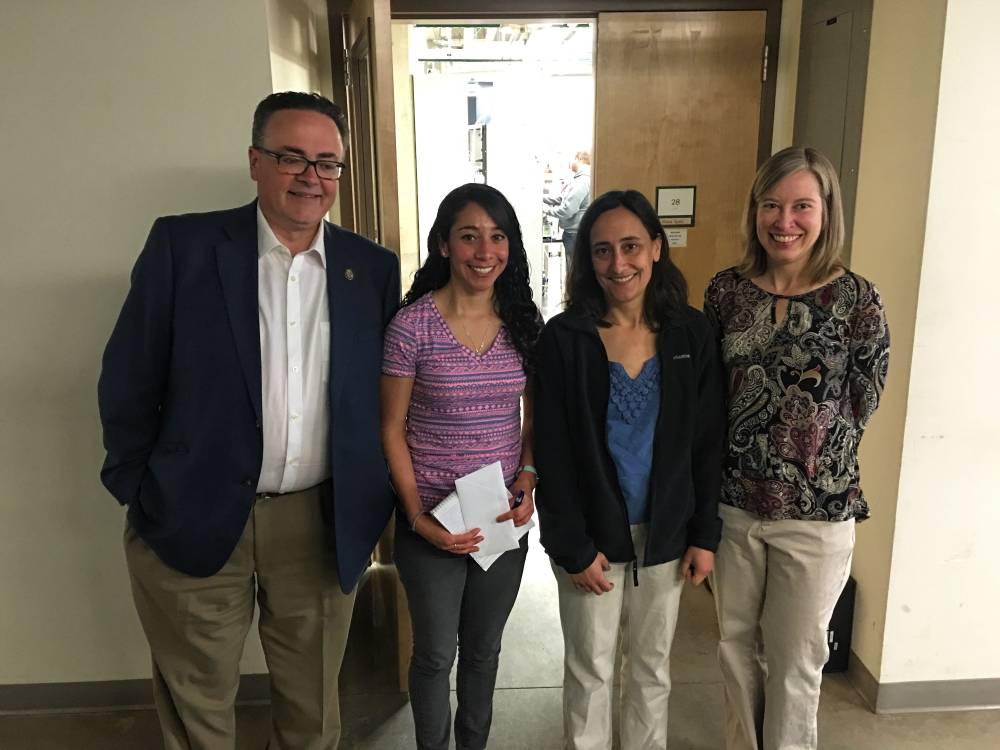 Dean Rae, Dept. Head Mary Cloninger, Professor Jen DuBois and graduate student, Arianna Celis-Luna.
Previous awardees from the department include: Daniel Willems-2015, Timothy Hamerly-2013, Shefa Qazi and Josh Heinemann-2012, Alison O'Neil and Amy Servid-2011, Travis Harris-2009, Sunshine Silver and Ramon Tussell -2008